Rentals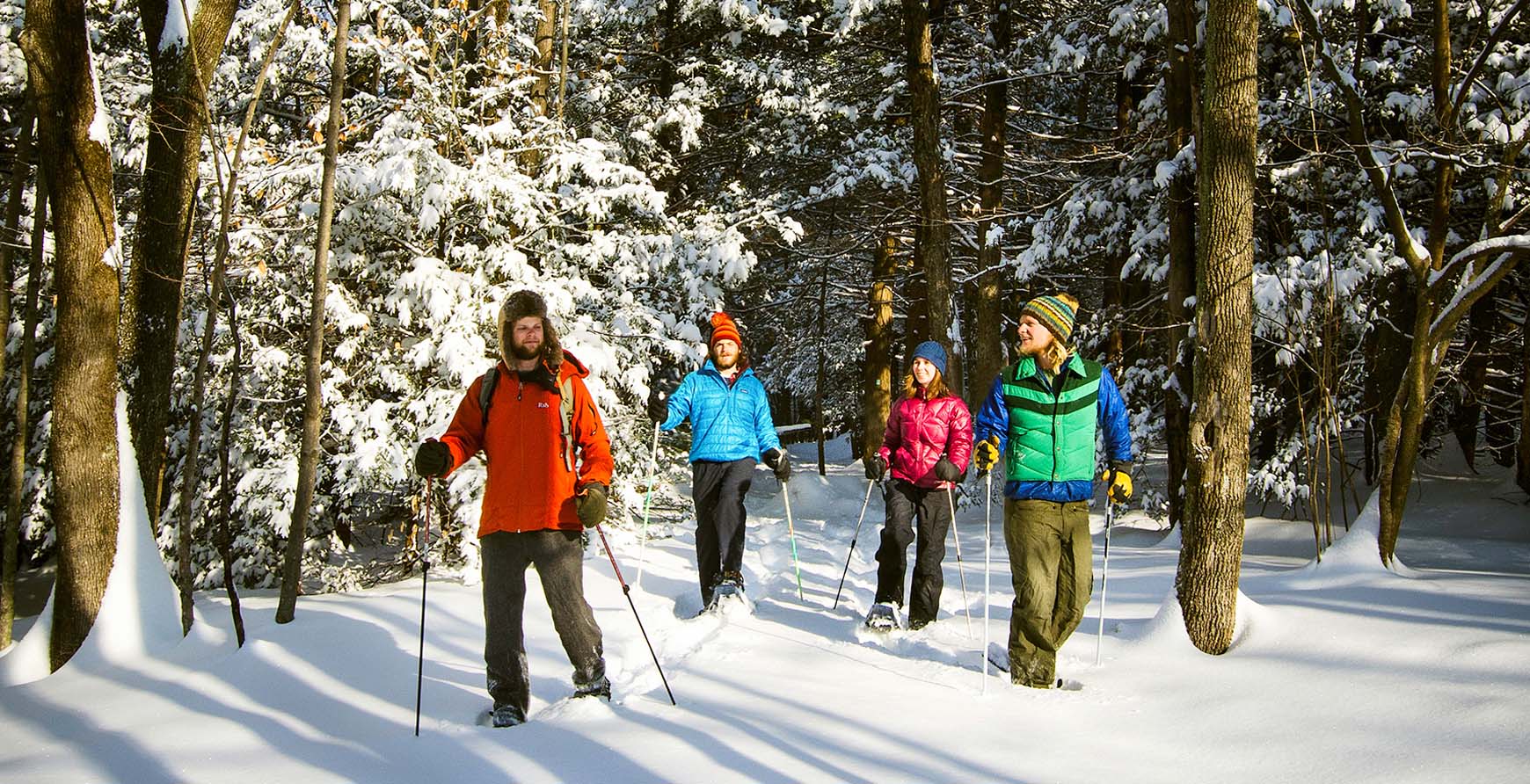 Updated 3/7/2021: We are completely out of cross-country ski rentals for the 2020/21 season. Sorry!
Rock and Snow is fully outfitted to rent. We have a large supply of cross-country skis, snowshoes, camping gear, crash pads, and ice climbing equipment. We also rent rock climbing shoes, crash pads, and helmets. We strive to always have the latest and best equipment to rent so you can "try before you buy."
Call us for reservations or questions: 845.255.1311
Reservation Policy
Before you rent, you'll need to know a few things:
We do not take reservations for cross-country skis and we are completely out of cross-country ski rentals for the 2020/21 season
We do not take reservations for basic snowshoes (MSR Evo) or kids' snowshoes (MSR Shift, MSR Tyker)
We do take limited reservations for mountaineering snowshoes (MSR Evo Ascent)
All rentals require a valid driver's license
Signed liability form required for ALL rentals.
Reservations permitted and recommended for all marked items. (*)
Reservations not permitted for all unmarked items: first come, first served
After the first day all subsequent days of the rental term are half price.
You can view available rental equipment here. You must call to make a reservation.
Rock Climbing Equipment

Rock Shoes
$12.00
Kid's Rock Shoes
$8.00
Helmet
$6.00
Small Crash Pad*
$18.00
Large Crash Pad*
$22.00

Mountaineering Equipment

Leather Mountaineering Boots*
$20.00
Double Mountaineering Boots*
$30.00
Crampons (Hiking or Climbing)*
$15.00
Ice Axe Set (2 axes)*
$40.00
Mountaineering Axe*
$15.00
MSR Evo Snowshoes/MSR Evo Ascent Snowshoes*
$20.00/$25.00*
MSR Evo Snowshoes per Season (include trekking poles, based on availability)
$75.00
Adjustable Trekking Poles
$6.00
Microspikes
$7.00
All reservations must be made at least 48 hours in advance!
There is a 48 hour cancelation period or you will be charged the first day's rate!
Camping Equipment

Tent 2 person*
$22.00
Tent 3 person*
$24.00
Tent 4 person*
$26.00
Sleeping Bag (includes foam pad) 30°,15°, or 5°*
$15.00
Inflatable Sleeping Pad*
$10.00
Backpack*
$12.00

Cross Country Ski Equipment

X-Country Boots
$10.00
X-Country Skis
$15.00
X-C Ski Package (skis, boots & poles)
$20.00
X-C Ski Package per Season (12/15 - 4/1)
$100.00/season
X-C Kids Package per Season (12/15 - 4/1)
$80.00/season
Skate Ski Package (skis, boots & poles)
$30.00
Skate Ski Package per Season (12/15 - 4/1)
$150.00/season