Our Team
Well, here's a rundown of the crew you'll be seeing or talking to here at the store. Everyone is knowledgeable about the gear that we sell because we use it, abuse it, and wear it out. You can always find some of us out playing when we're not here. Whether it's climbing, hiking, biking, or cross-country skiing, any season or weather we do it, so here is a taste of who's who at R&S! Interested in working at Rock and Snow? Fill out an application. If we have positions available, we will contact you ASAP.
Andrew
Andrew grew up in the small village of Rosendale, just a few short miles from some of, in his opinion, the best rock climbing in the world. His passion for rock has fueled numerous trips to England and France and a number continential climbing trips. Andrew is married to his lovely former girlfriend, Amy, and has a cat, Rupert, and a human child, Elinor. In addition to rock climbing of all forms, Andrew's interests include, but are not limited to art, kitty cats, science, fiction, science fiction, motorcycles, hiking, and being highly opinionated.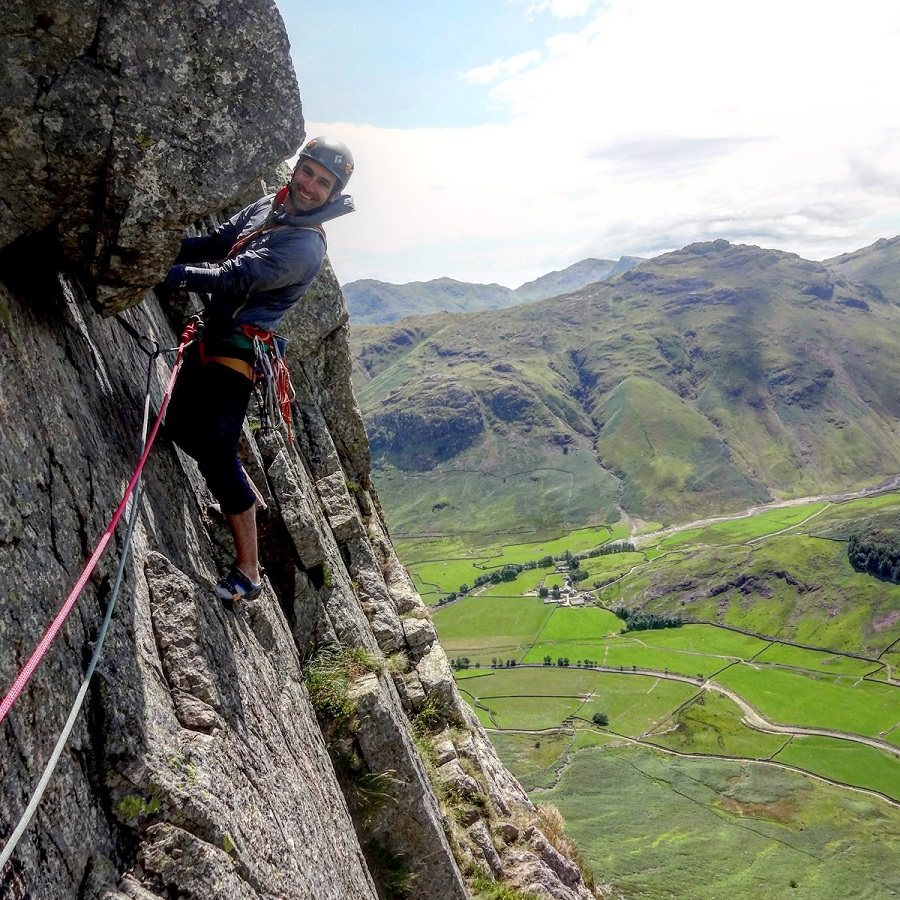 Matt
Matt first moved to New Paltz in 2007 hungry to hone his trad climbing skills. Quickly discovering that climbing, in all it's forms, is the best excuse to travel, he would take his obession on the road living and traveling many places around the country and abroad. In 2011, after years of bopping around chasing the climbing dream, he was finally able to put roots down in New Paltz by joining the team at Rock and Snow. Turns out climbing is an excellent excuse not to travel as well. Aside from climibng Matt enjoys going to shows, game nights, exploring the Gunks' hidden gems with his dogs, and finding excuses to visit the Adirondacks.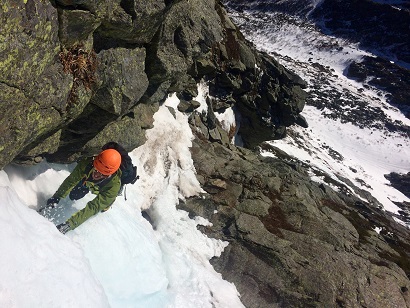 Emma
Emma came to the New Paltz area in March of 2015 by way of Texas-Pennsylvania-Massachusetts-Pennsylvania-Texas-Pennsylvania-California. When she's not working, she can be found trying to apply her bouldering background to trad climbing, training at the climbing gym, playing with her dog, strategizing for a board game, reading avidly, baking, making pottery, and going on the occasional hike.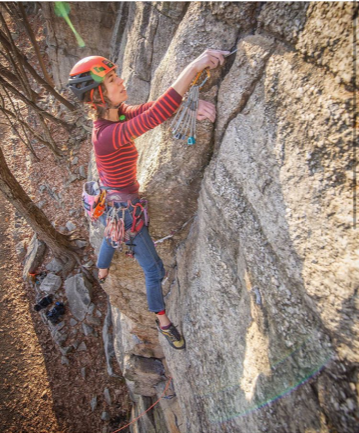 Mendy
Mendy moved to New Paltz in 2002 from Indiana. She enjoys climbing, but it just can't compete with her passion for running and cycling.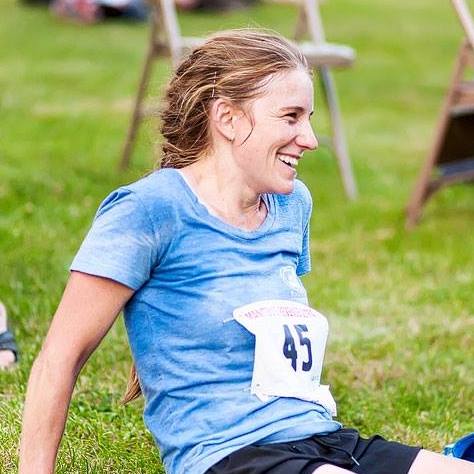 Justin
A New Paltz local, Justin started climbing in his early teens. In recent years, he has found a renewed passion for climbing both rocks and plastic, forming a nationally competitive climbing team at his alma mater, Rutgers University. Justin is also an avid hang glider pilot and enjoys slacklining, hiking, skydiving, ultimate frisbee, and anything else that gets his feet off the ground.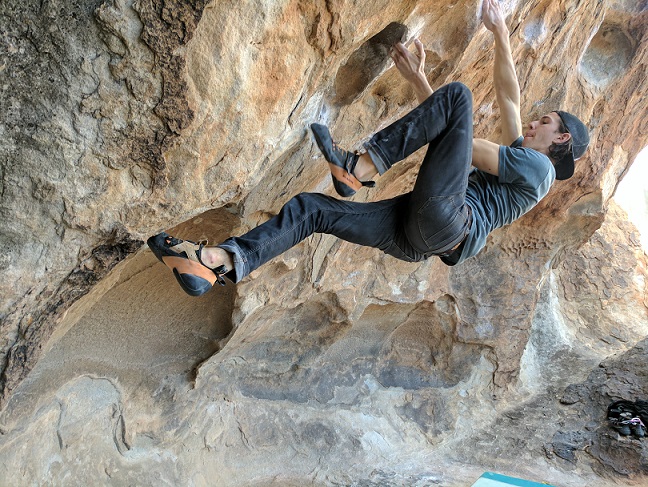 Elias
Elias is a New York native who enjoys trad climbing and Gunks history. He also studies at SUNY New Paltz when his schedule allows.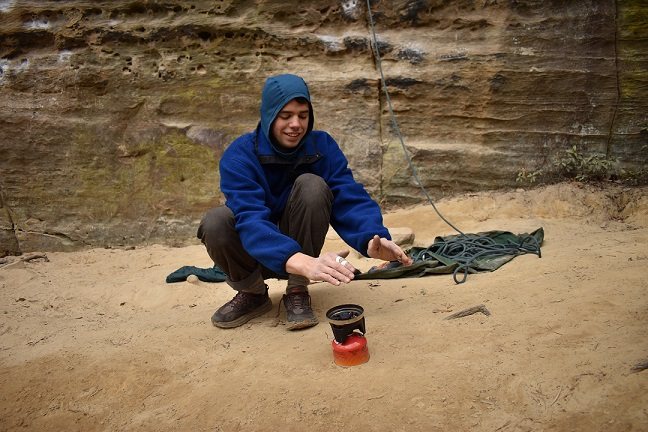 Dylan
Dylan came to New Paltz in 2019 to pursue his climbing, and to attend school at SUNY New Paltz. Outside of work, he enjoys hiking, playing the piano, and of course, climbing of all kinds. Above all, you can always find him seeking out bouldering objectives in the Gunks, and all around New England.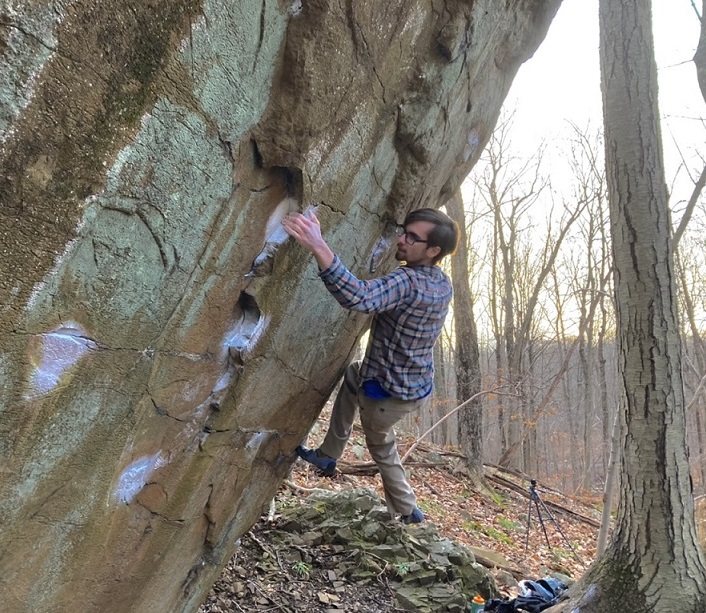 Greg
Born and raised in the Bronx, Greg strives to get into situations that his younger self would have found surprising. It is, however, completely predictable that he loves serenading the peregrines with Broadway's finest melodies whether on rock, ice, or snow.
Julian
Julian is a Kingston local who loves nothing more than to sit under a boulder and sand his fingertips. He also enjoys discussing midsole thickness, current events, and anything subjective.
Tyler
Tyler enjoys old cameras, his farty dog, writing in his cabin, and flailing off climbing walls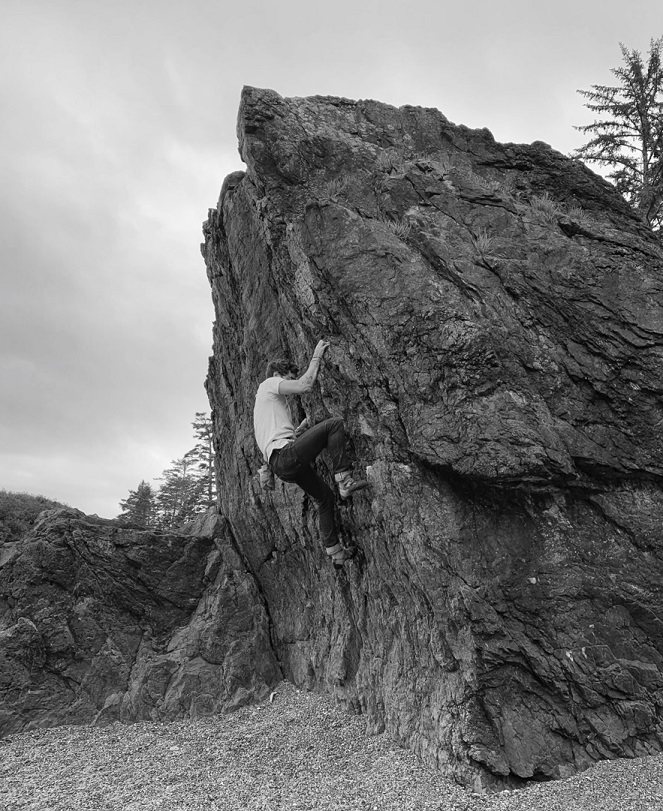 Marissa
Marissa moved to New Paltz in August 2022 to climb, run, and ride her bike. If she's not doing one of those activities, she's probably sewing rad outdoor gear at her grandma's house.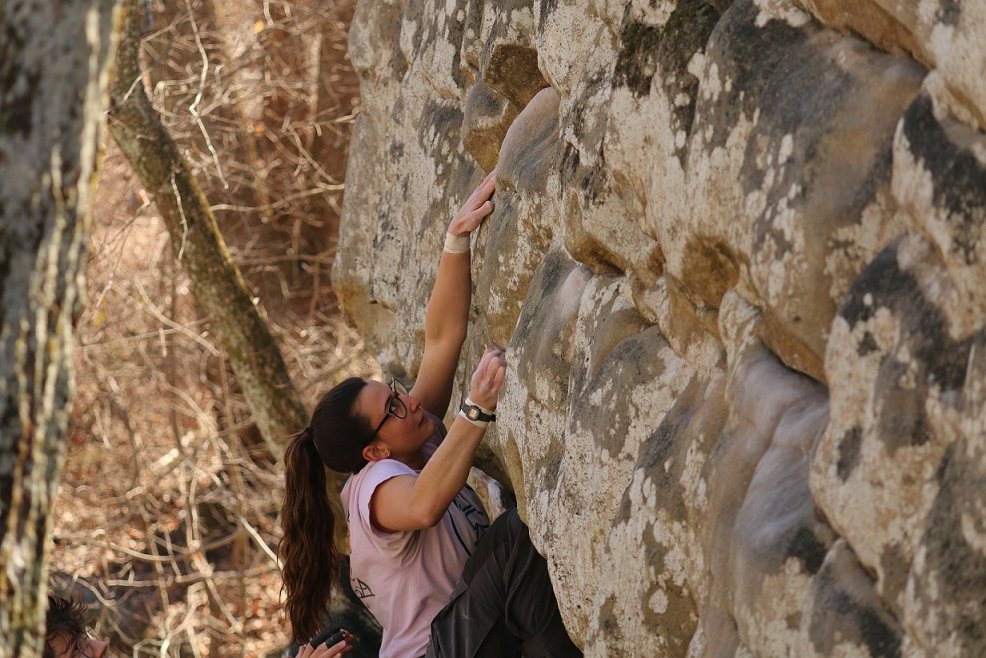 Lindsay
Lindsay is a Buffalo native. She made her way to the Hudson Valley to study theatre performance at SUNY New Paltz. During her studies she discovered a new love for climbing. Taken by the sport, she found herself working at the local bouldering gym. When not climbing, Lindsay enjoys singing, hiking, cheering on the Buffalo Bills, and playing ultimate frisbee.
Rich Gottlieb
Rich retired in May 2019 and can be found roaming the area on his bike, on foot, or on a rope, usually with his wife Teri by his side.