Our Team
Well, here's a rundown of the crew you'll be seeing or talking to here at the store. Everyone is knowledgeable about the gear that we sell because we use it, abuse it, and wear it out. You can always find some of us out playing when we're not here. Whether it's climbing, hiking, biking, or cross-country skiing, any season or weather we do it, so here is a taste of who's who at R&S! Interested in working at Rock and Snow? Fill out an application. If we have positions available, we will contact you ASAP.
Andrew Zalewski
Andrew grew up in the small village of Rosendale, just a few short miles from some of, in his opinion, the best rock climbing in the world. His passion for rock has fueled numerous trips to England and France and a number continential climbing trips. Andrew is married to his lovely former girlfriend, Amy, and has a cat, Rupert, and a human child, Elinor. In addition to rock climbing of all forms, Andrew's interests include, but are not limited to art, kitty cats, science, fiction, science fiction, motorcycles, hiking, and being highly opinionated.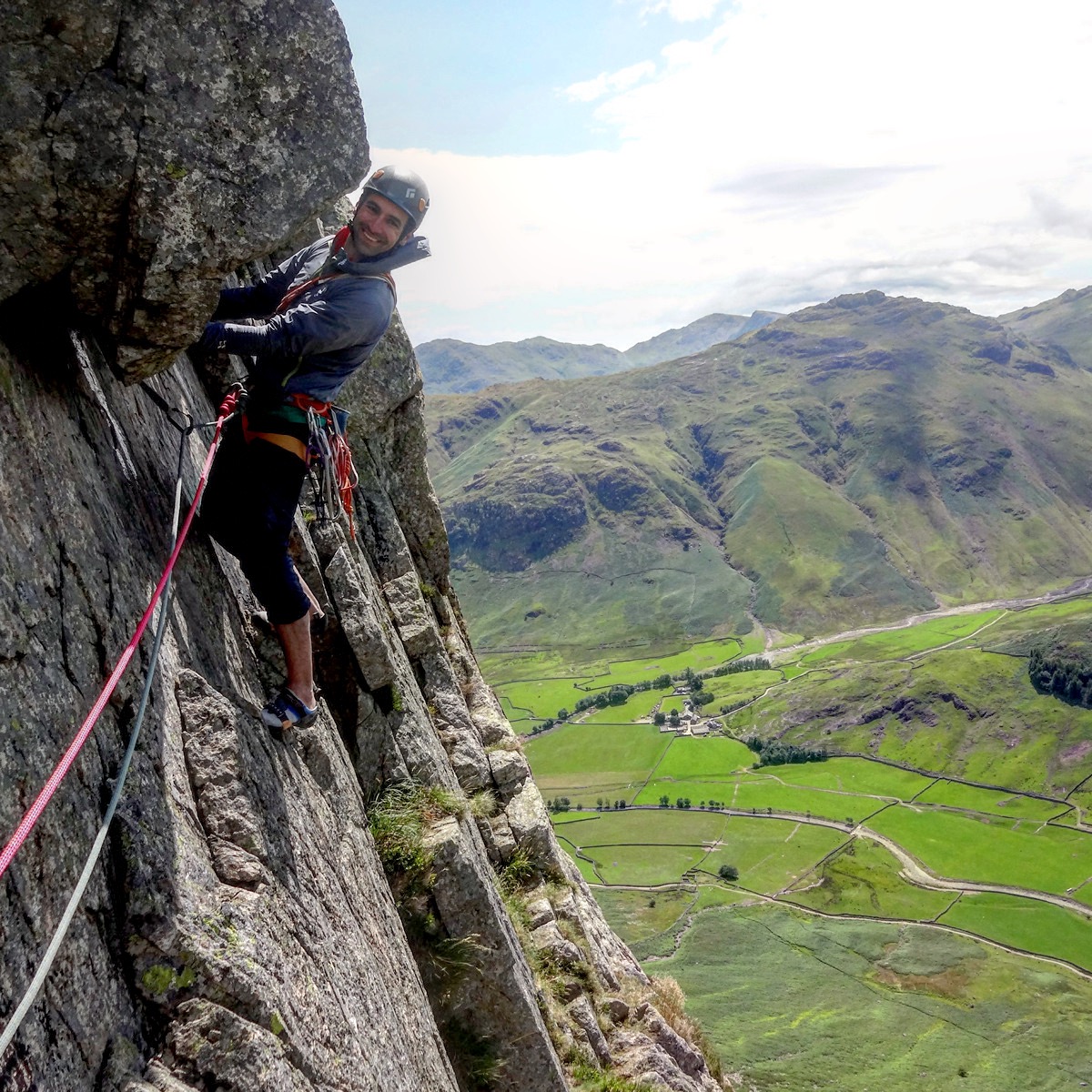 Matt Way
Matt first moved to New Paltz in 2007 hungry to hone his trad climbing skills. Quickly discovering that climbing, in all it's forms, is the best excuse to travel, he would take his obession on the road living and traveling many places around the country and abroad. In 2011, after years of bopping around chasing the climbing dream, he was finally able to put roots down in New Paltz by joining the team at Rock and Snow. Turns out climbing is an excellent excuse not to travel as well. Aside from climibng Matt enjoys going to shows, game nights, exploring the Gunks' hidden gems with his dog, and finding excuses to visit the Adirondacks.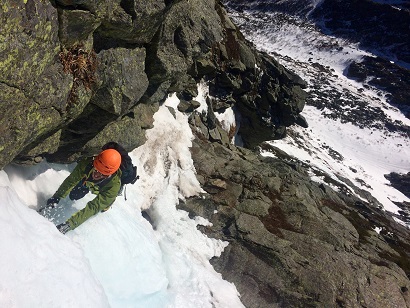 Emma Blauer
Emma came to the New Paltz area in March 2015 by way of Texas-Pennsylvania-Massachusetts-Pennsylvania-Texas-Pennsylvania-California. When she's not working, she can be found bouldering outside, training at the climbing gym, flowing through a vinyasa, strategizing for a board game, reading avidly, writing flailingly, and going on the occasional hike.
Mendy Gallo
Mendy moved to New Paltz in 2002 from Indiana. She enjoys climbing, but it just can't compete with her passion for running and cycling.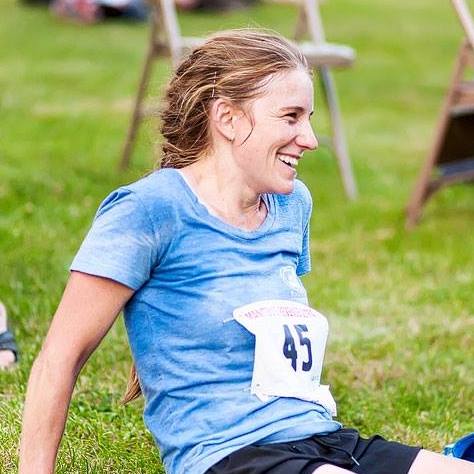 Justin Lamarche
A New Paltz local, Justin started climbing in his early teens. In recent years, he has found a renewed passion for climbing both rocks and plastic, forming a nationally competitive climbing team at his alma mater, Rutgers University. Justin is also an avid hang glider pilot and enjoys slacklining, hiking, skydiving, ultimate frisbee, and anything else that gets his feet off the ground.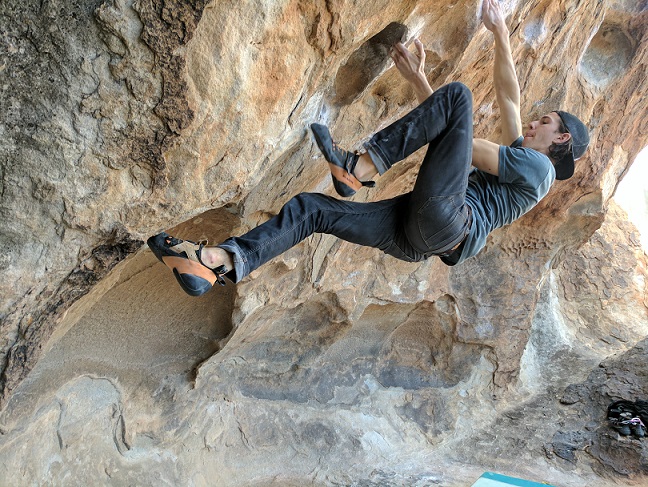 Mac Horgan
Mac's love of outdoor pursuits has brought him all across the globe - from the pink sand beaches of New Zealand, to the jagged white peaks of India, and many places between. Despite the various wanderings from home he truly believes that the Hudson Valley is one of the most beautiful places on earth, and is perfectly content while he's there. Mac also believes that getting in a little over your head is an important part of any adventure, and a high concentration of hops is an important part of any good beer.
Christina Pacella
Christina grew up not far from the Gunks but ironically didn't find climbing until she moved away for college to study geology. Her newfound love of climbing brought her back to New York, then to Bend, Oregon, then finally back to New Paltz (for now). When she's not climbing, Christina can be found playing ultimate, walking her dog Marvin, and watching Netflix.
Liam McCarthy
Liam is an Uberfall menace from the Lake George region. He loves the Goldstone Traverse, all rare traverses of New York, black sheep V4s, strict traditional ethics, slabs, flop shots onto the green, and telemark skiing. He eagerly awaits his 21st birthday so he can have his first lager.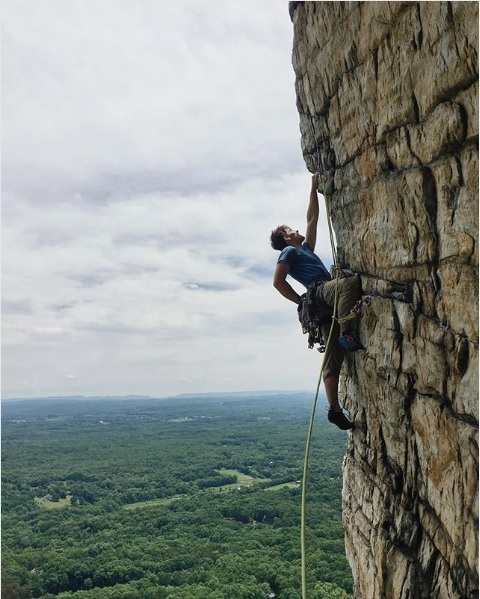 Aaron Blasingame
Aaron is a California boy who cut his teeth on the gritty granite of Joshua Tree and gave up van life to relocate to New Paltz. When he's not out learning the difference between horizontal and vertical cracks he can be found blacksmithing, playing with his dogs, and working on the school bus he's converting to a traveling home.
Max Fucheck
Although not new to the great outdoors, Max is the most recent climber of the beautiful bouncing boys and girls of Rock and Snow. While he has big aspirations, he's starting small. After almost throwing up after doing Gill Egg, the seraphic hand of rock climbing took hold of his old withered heart and he hasn't been the same since. Stricken with the disease of pure, unadulterated psych, he has plans to travel west, semblance of the climbers of yore. He is also the tallest member of Rock and Snow.
Liam Welling
Liam is new to the team, and to climbing, but he is trying hard to learn :)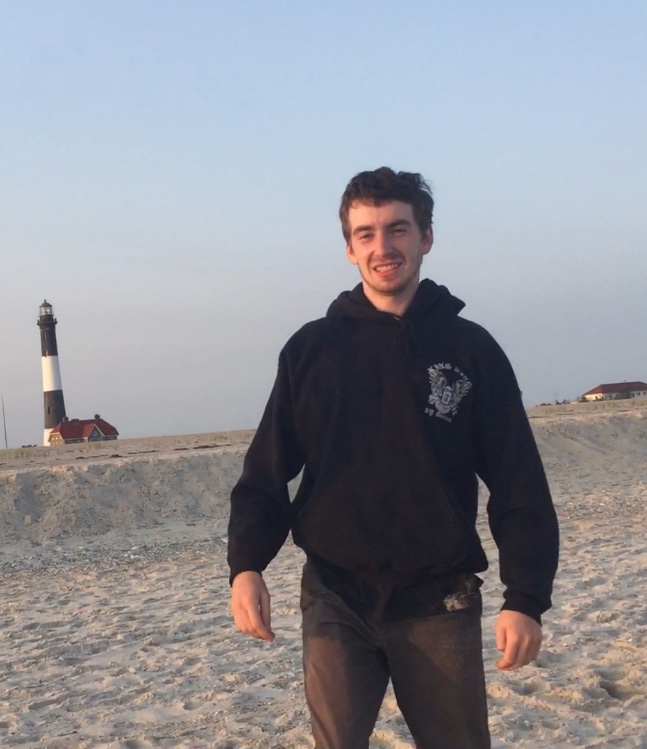 Rich Gottlieb - retired in May 2019 and can be found roaming the area on his bike, on foot, or on a rope
"I started to climb in the early 80's in the southeast while pursuing the artistic life. Climbing kept interrupting every other aspect of my life and the closer I got to it the more I wanted to know about it. The road trips just kept coming: Colorado, California, Idaho, Wyoming, Montana, New Hampshire, Nevada, Washington, Oregon, Peru, Italy, Quebec.Climbing is a wonderful combination of the expected and the unexpected, it is a test and a tonic. Now life is running on the same track as climbing is and I share life with my wife, Teri, and my daughter, Celia."