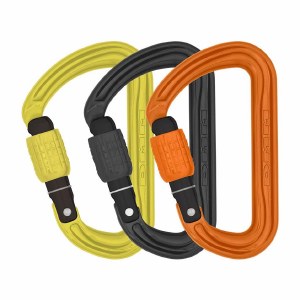 Shadow Screwgate 3-Color Pack
$45.95
The Shadow strikes an ideal balance between low weight and useability. Weighing just 50 grams thanks to I-Beam construction, you can carry several Shadows before the weight starts to tell. Despite low weight, it is big enough to use in winter with gloves on. A locking carabiner for all situations.

Strength Major Axis: 24kN
Strength Minor Axis: 7kN
Strength Open: 9kN
Dimensions: 62 x 102mm
Weight: 50g
Gate Opening:18mm
Certifications: EN 362:2004 B,
EN12275:2013 B,
UIAA121:2009

Final Sale Item. No returns can be accepted on load-bearing climbing equipment.



WARNING: This product can expose you to chemicals including Chromium that is known to the State of California to cause cancer and to cause birth defects or other reproductive harm. For more information go to this site.