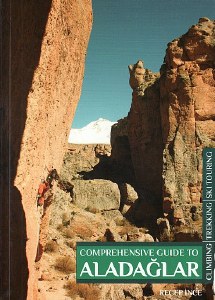 Comprehensive Guide to Aladaglar
$45.00
The Aladaglar is one of Turkey's most important and popular areas for rock climbing and mountaineering. This guidebook describes both the single pitch sport climbing and the more adventourous multi-pitch climbing in the area - full colour photo-topos along with easy-to-follow maps make the guide very 'user-friendly' and a good selection of action shots give the visditing climber a flavour of what to expect.

Predominantly a climbing guidebook, there are also sections on hiking and ski touring.

English language throughout...